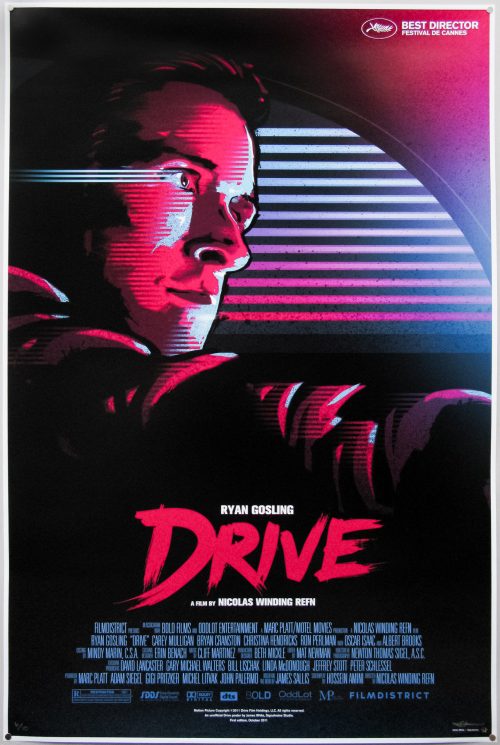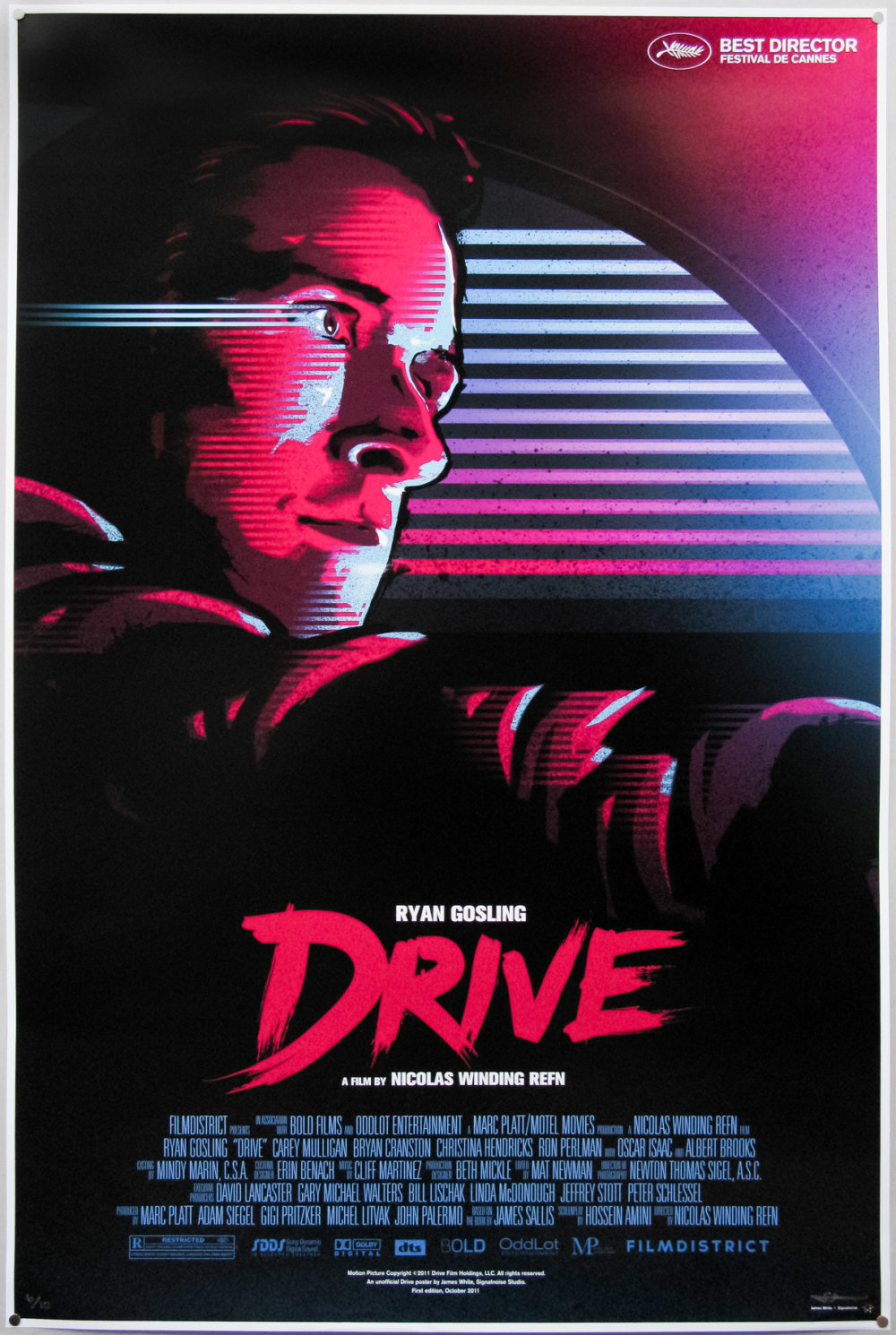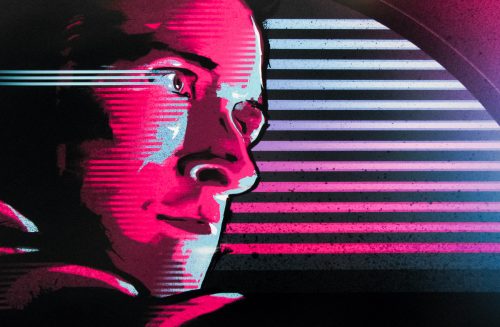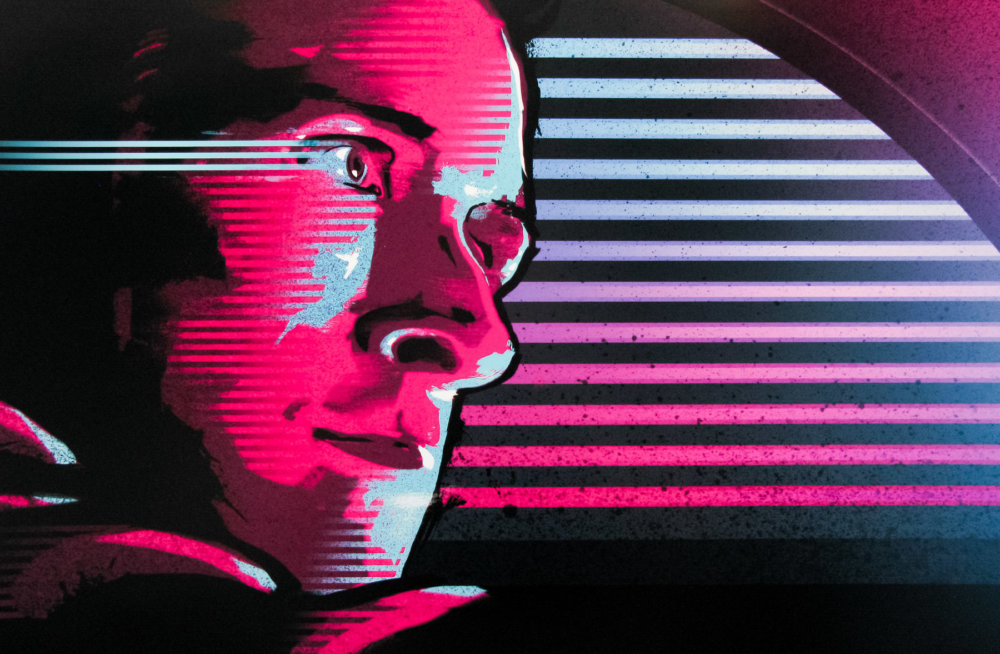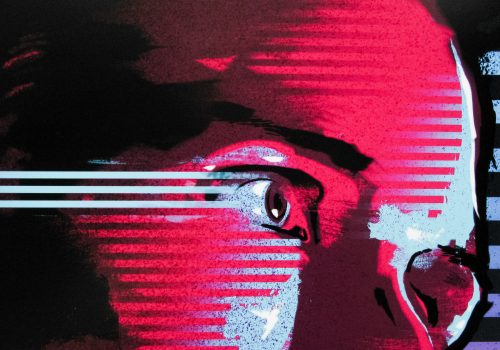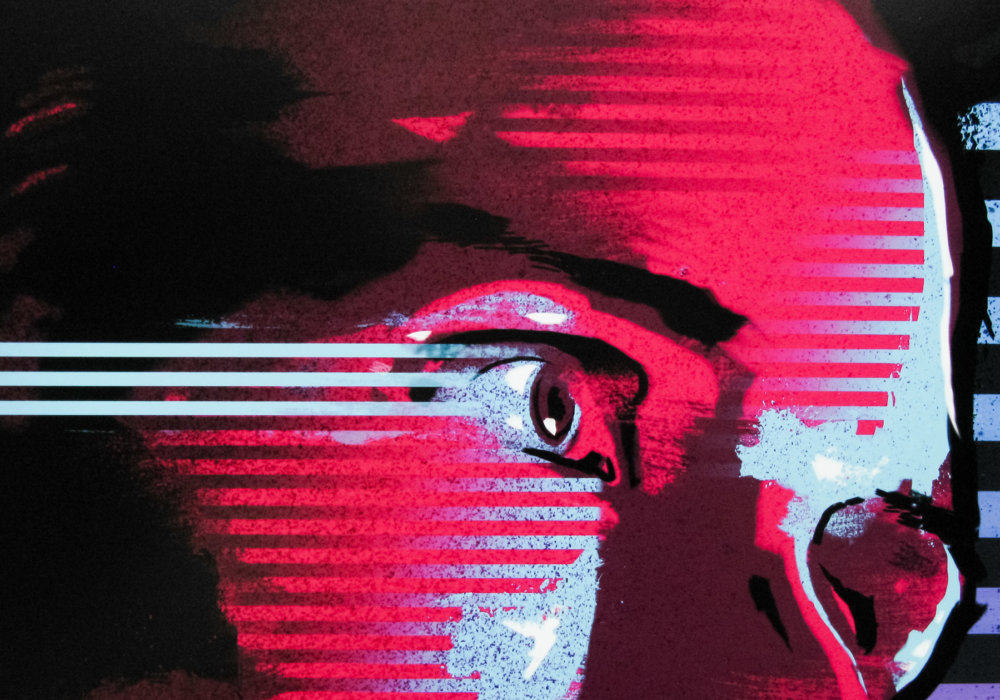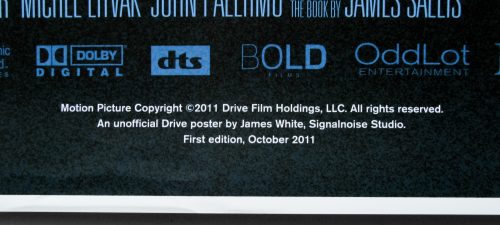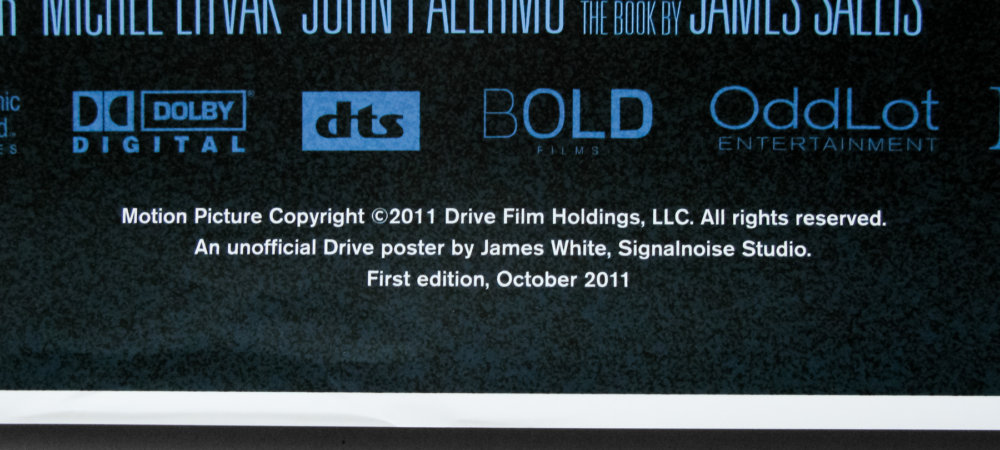 Title
AKA

--
Year of Film
Director
Starring
Origin of Film
Type of Poster
Style of Poster

First edition
Origin of Poster
Year of Poster
Designer
Size (inches)

24″ x 36″
SS or DS

SS
NSS #

--
Tagline

--
Nicolas Winding Refn's superb neo-noir Drive ended up at the top of many 'best of 2011' lists, including my own, and there were few films released last year that matched it for sheer cinematic cool. The nameless protagonist was played by Ryan Gosling who suddenly found himself rocketing to the top of the Hollywood hot list, helped in no small part to the silk 'Scorpion' jacket and toothpick his near-silent character sports throughout the film.
At the time I, along with many others, felt that the official US one sheet failed to capture the spirit and feel of this supremely stylish film and its release felt like something of a missed opportunity. Thank goodness, then, that the talented graphic designer and illustrator James White (AKA Signalnoise) also felt this way and took it upon himself to design a fitting poster for the film. The results speak for themselves and James' use of a single image from the opening sequence of 'cat and mouse' (as seen in this clip) combined with the striking neon colours is the perfect distillation of the film into one frame.
The poster was designed as a personal project and something of a tribute to the film but, thanks to the effort of James' agent, Ollie Judge, James was able to gain permission from the film's rights owners and print the poster as official merchandise to sell on his website.
I was lucky enough to be sent this first edition late last year that was printed as a limited, not-for-sale run before the rights had been secured. You'll notice the text at the bottom of the poster that confirms this.
See this blog post on my site for and interview with James and details on the making of this awesome poster.
The official poster will be available to purchase online on Thursday, January 19 at 1pm EST. The poster will be activated in the Signalnoise Store at that time. I will have 300 copies of the 22″ x 28″ poster for $50 along with a super limited 30 copies of the 24″ x 36″ poster for $90.
The trailer for Drive can be watched on YouTube.